Just a quick post about today's DIY adventure. The herbs in my garden were starting to get a bit out of control so I went out and collected a ton. The only issue was that I wouldn't be able to use all of the fresh herbs right away; however, a quick Google search helped me figure out what to do with them.
I decided the best course of action would be to dry the herbs so I could use them later.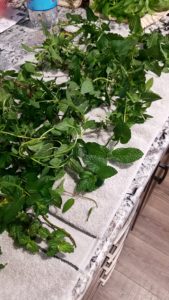 Luckily, it was very simple to do. I chose to dry mine in the oven since I don't own a dehydrator and hanging them would've taken much too long.
DIY DRIED HERBS – HOW TO
How to do it? Or rather, how did I do it?
Step One: Prep your herbs. I rinsed mine, pick off the bad leaves, and did a thorough search for bugs since I didn't want any added protein in my mix. Then I let them dry out.
Step Two: Set your oven to the lowest setting possible and while you're waiting, go ahead and spread your herbs out on a baking sheet in a single layer.
Step Three: Throw everything in the oven and prepare to wait for a few hours until your herbs are dry and crumbly.
Yes, you read that right. I said HOURS. A dehydrator might be a better option to save on energy, but that isn't my lifestyle yet. I would really like one though. But until then, I will be using the oven.
These in the above photo weren't done yet, I just wanted to take a low quality picture of them.
Once everything was dried up, I crushed the herbs up (separately) and put them in little mason jar containers.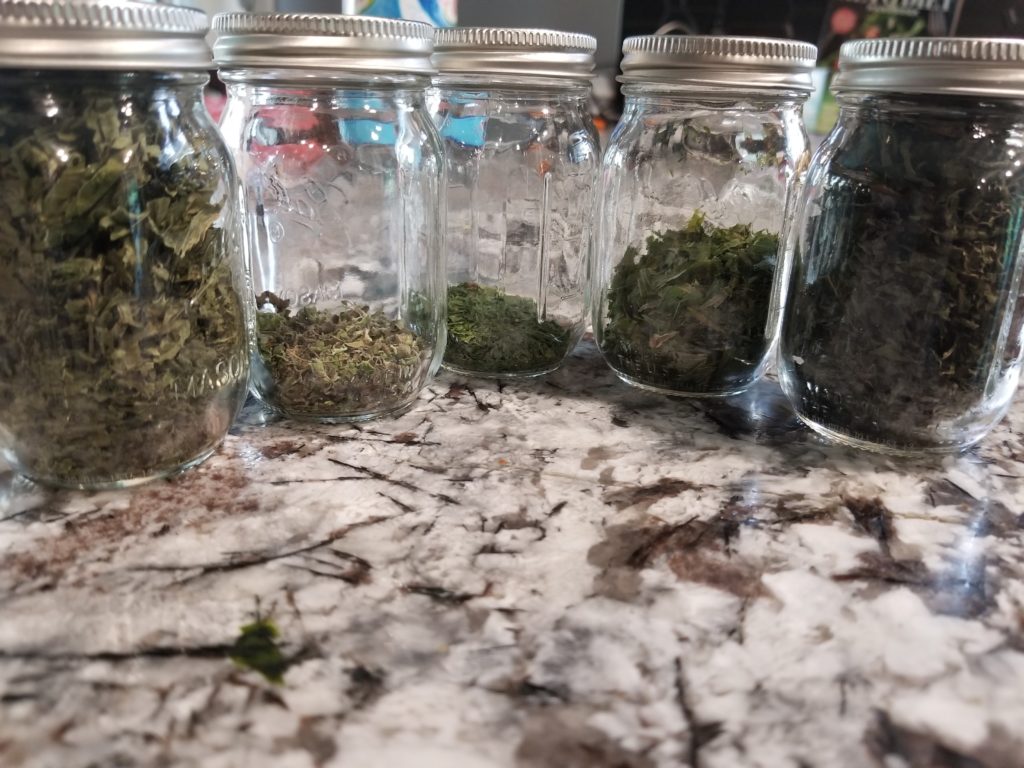 I really want to try drying out more foods and making my own seasoning mixes.
This was really easy to do and I love that I can say that the herbs were home grown. I want to dry out more foods and make my own mixes so I can better know what I'm including in the mix and the quality of the ingredients used. I don't think that's a bad deal at all!
Let me know if you try drying out herbs, have tried it, or make your own seasoning mixes! I'd love to hear about it.
Until next time,
OJ
Don't forget to follow me HERE on Instagram or HERE on Twitter to stay up to date with my adventures.