Not too long ago, about a month or two after I had returned back to the States, I was visiting my uncle when my cousin stopped by. After not seeing each other for about a year and a half, the first thing he said to me was "You dress like an anime character."
I was not wearing the outfit below, but I was still heated for about two weeks. Like, I was CLEARLY not in cosplay or anything and was just wearing a regular outfit.
Now, it could've just been him trying to mess with me as cousins usually do, but between that and often being asked where I get things, I thought to myself that maybe I should keep a record of the things I wear. It might also be good to look back on during my weight loss journey (more on that later).
So, I created an IG specifically for this purpose, Pocchari_Usa, and here is what I wore for my first picture.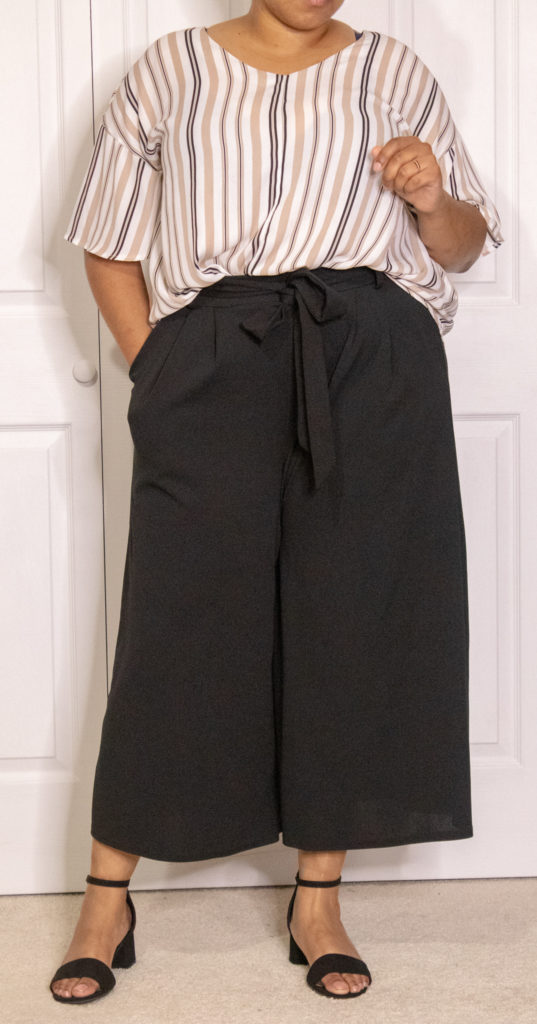 If I want to make this outfit more casual, I'll usually throw on a pair of flats or black keds and call it a day.
These are the wide pants that got me into wide pants.
Top: GeeRa Size 4L here for 1,490 yen +tax, Sizes S-LL here for 990 yen + tax
Bottoms: A Happy Marilyn 2,158 yen. Size 3L-4L, Middle length
Shoes: TJ Maxx on sale for $15
Don't forget to follow me HERE on Instagram or HERE on Twitter to stay up to date with my adventures.